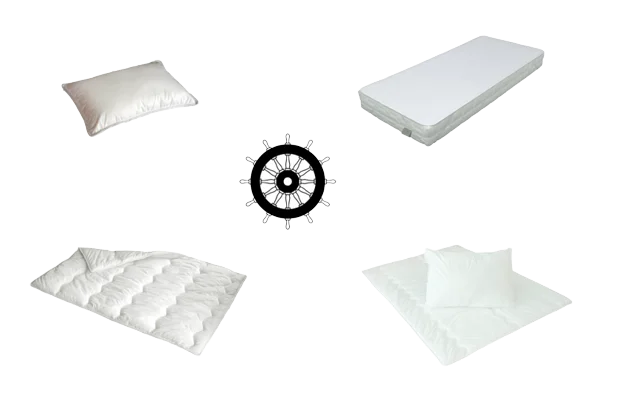 Types:                         Duvets, Duvet Covers, Pillows, Pillowcases & Fitted Sheets
Quilts:                       Woven & Non-Woven
✔   Fire retardant materials
✔   Safety tested 
✔   IMO certified
Comfimat offers a wide range of high quality marine bedding that will provide that unique crispy and fresh feeling of a newly made up bed.
See the product brochure for our standard articles. All of our articles can be customized as to your requirements, e.g. an embroided logo or a specific size.
Please contact us for more information on our fantastic linens, duvets, pillows and towels.